Lens
Yes, you guessed it right !! I am talking about my new buy - Digital Camera !
Canon
Powershot A520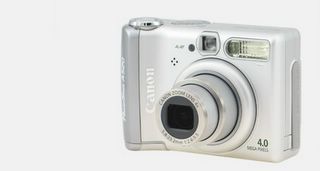 You can see the glow of my face while I am writing this, with the camera just in front of me recording this!
One of the long-standing things in my wishlist can be striked off. This has to be my favourite possession...more than even my music system.
(Let me exclude computer). I mean I dont remember having liking for any particular toy but I liked camera. A camera was on my wishlist even before I had heard about computer ! Even later, I had to delay the buying of camera for various reasons. Now the wait is finally over.
I am at a loss of words to thank
Chaitra
who bought the camera from States.
I can see the complete professional review
here
!
This
is a wonderful site which lists the features, costs, provides reviews, users comments, comparisions and many other things. Must visit for a camera enthu.
Few shots:
Take One! Art

Bro all glees with US chocos!
A design!

!
Sky is the limit !
More professional pics coming soon :))